Quality Alerts
Asia Sourcing Dangers of 2012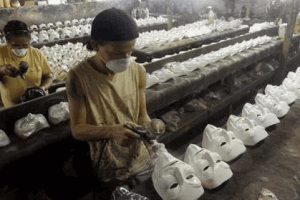 Asia Sourcing Danger #1: Supplier email hacking
We are seeing more and more Asia sourcing professionals falling for the scam where a 3rd party hacks the supplier's email and convinces the buyer to send money to a private account. In November of 2012, a French company sent a deposit of 29K USD to what they believed to be the supplier they had been dealing with for many years. By the time the buyer and factory realized they had been scammed, the 3rd party closed the bank account and disappeared with the money.
Solutions:
Be very careful dealing with individuals using free email address like @Yahoo, Gmail or local free emails (for example, 163.com).
Don't issue funds until you have a formal PO/contract in place under signature. The name on the contract should be a business (not an individual) and match the name on the bank account and ideally match the name on the factory door/ business license (if you are dealing direct with the manufacturer).
Asia Sourcing Danger #2: No recourse for late goods
Supplier misses delivery date and buyer has no recourse for compensation.
Solution:
Make sure you have a PO/Contract under signature. The contract should stipulate pre-agreed penalties for delays. For example, if order is delayed X days, then Y discount is made. If you don't have a pre-agreed penalty, you will find it very difficult to negotiation a solution. It is often best to have a bilingual contract written up with a knowledgeable local attorney.
Asia Sourcing Danger #3: Supplier steals client's custom toolings
Many importers have proprietary designs and require their suppliers to use custom molds and tooling. Most clients are wise enough to have a contract in place regarding ownership of the tools. But what happens when the tooling is left with the supplier? We have run into cases where the tooling is used by the supplier to run production for the buyer's competitors. We have also had suppliers close up shop on short notice and liquidate tooling before the client was aware their tooling was in jeopardy.
Solutions:
Have a contract outlining tooling ownership and acceptable usage of tooling.
During visits to the supplier, be sure to check in on the tooling.
Consider storing the tooling at a 3rd party location between production runs.
Asia Sourcing Danger #4: Unprofessional and Unlicensed inspection firms in China
As we mentioned in recent weeks, there have been more and more Quality Control firms popping up who are not professional and do not hold any certification, including the AQSIQ license. Legally, to perform inspections in China, foreign inspection companies require the AQSIQ (Admission of Quality Supervision, Inspection and Quarantine)  license. However, most firms still do not have this required certification. This license ensures that you are working with a reputable firm with a proper quality management system in place.
Solution:
Make sure that your Quality Control partner holds the AQSIQ license. Thoroughly vetting your QC company, like you would do to potential suppliers before working with them, is an important step in your Asia sourcing plan!
Don't hesitate to contact us if you are looking for help or referrals for your needs in China and throughout Asia.
Keywords: