Quality Management
Supplier Audit Program – Why fashion retailers should launch it before CNY?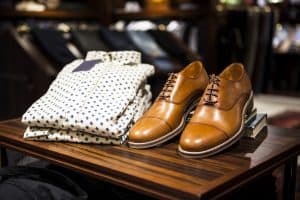 As a fashion retailer, brand reputation and supply chain optimization are crucial for growth in an extremely competitive and constantly changing market. Customers are increasingly demanding about their products. They expect them to be safe and produced responsibly and fairly, but they also want them on the shelves without delay. In fact, customer retention is one of the most significant challenges for fashion retailers. According to digitalcommerce360, "between 9.7% and 11.6% of fashion e-commerce customers come back for more, regardless of the store's order volume". A supplier audit program plays a vital role in satisfying your consumers. As part of a robust quality assurance strategy, it provides guarantees that a vendor can manufacture specific goods and meet your specified quality and lead-times while respecting social and environmental regulations.
Chinese New Year Peak season is a critical time for preparing your business for the post-CNY period. Here are six compelling reasons why you should consider executing your supplier audit program now instead of after the CNY holidays.
6 Reasons to implement your Supplier Audit program before CNY
1. Minimize risks
Regular audits should be seen as an investment to protect your supply chain rather than an expense. You can head off potential supply chain disruptions before they impact on your business, saving time and money in the long term.
2. Verify your supplier's production capacities
Before CNY, factories are at their highest production levels. If you want to check the plant while running at full capacity, now is the best time to do it. You will be able to check all production lines, product quality, machines and equipment that are both operational and under repair, and more.
3. Assess the sustainability of the supplier's management system
When productivity is highest, and everybody is busy, it is the perfect time to assess the availability, suitability, and effectiveness of a supplier's management system under real-life circumstances. Before CNY, auditors can evaluate if the management system, especially the supplier's process control, copes well with the extra workload or may crack under strain, posing risks to your goods and supply chain.
4. Ensure the supplier complies with local and international regulations
You need to ensure your brand's image is protected at all times, in particular during the peak season. Over time, your fashion garment supplier changes and grows (or not). Depending on their financial situation you may expect a deterioration or improvement in working conditions, the production site, machinery and equipment, etc. However, one of the most critical issues for you is to verify that they continue to comply with all local and international regulations regarding quality, social and environmental requirements while production lines are running at full capacity.
5. Define and set up corrective actions to prepare for post-CNY production
It is quite challenging to get a 100% pass report on an extensive supplier audit, social audit or environmental audit. Requirements are high, but you can assist your garment supplier through regular reviews and clear definition of suitable corrective actions while ensuring the launch of your post-CNY garment procurement season isn't affected.
6. Develop a long-term relationship with the supplier
Regularly auditing your suppliers is also an excellent way to show your interest in building a long-term relationship with them. The objective of an audit is to assess the current situation and make improvements based on the local and international standards. It is in the interest of both parties if they have a mutual objective to work together long term.
Moreover, an audit is the opportunity for your supplier to show the evolution of his product range and production capacity, factory size and facilities, and the presence and adequacy of their management systems.
Implementing a supplier audit program during busy production times, such as the period before CNY, provides an excellent opportunity to gain insight into the real health and sustainability of a supplier and their management systems.
With over 10 years' experience working in the Quality Assurance industry in Asia, AQF has found that an annual check of garment suppliers provides far-reaching benefits to fashion retailers, including e-commerce retailers, and the manufacturers themselves. Regular surveillance allows better control over supply chains in Asia while protecting the reputation of brands.
Your third-party quality control partner should be able to help you set up an efficient and tailored supplier audit program before February 15th, 2018. If you have any questions or would like to discuss how AQF can help you assess your suppliers in the build-up to Chinese New Year, then don't hesitate to contact us.
Top picture source: pexel.com
Keywords: