Quality Alerts
6 Ways to Avoid Disruption on Import Business During Chinese New Year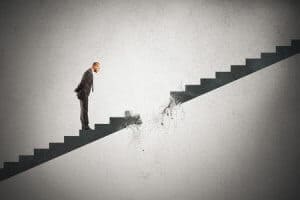 It is a time of celebration, but for buyers dependent upon sourcing products in China, it is a stressful season. Supply chain disruption on import business during Chinese New Year causes major headaches. Both factories and freight forwarders are closed during this extended holiday season, meaning goods are neither manufactured or shipped. This year's CNY lasts from January 28 through February 7, 2017, so you can't rely on full production capabilities to return until the beginning of March. The lag comes from the time it takes factories to get their staffing back to normal.
In addition to supply chain disruptions, quality issues are also amplified due to the rush to fulfill orders. There's a much greater chance for defective products or partial shipments leading up to the Chinese New Year. Other potential problems include shortages on raw materials, subcontracted manufacturing, and communication difficulty, as Chinese factory managers often prefer to keep quiet instead of losing face.
Clearly, the impact of Chinese New Year on any import business is enormous, making it more important than ever to well prepare your order and implement a robust quality control strategy in China.
Here are six ways to effectively avoid any disruption on your import business during Chinese New Year.
1. Avoid Tight Production Schedules
Be sure to confirm your orders well in advance to ensure ample time for production and delivery. If possible, try to plan ahead for your entire first quarter so you can altogether avoid the lag in post-CNY manufacturing. This may seem difficult since Western businesses are typically recovering from the Christmas season rush, and forecasting sales for a quarter is quite challenging nowadays. However, planning well ahead is a good business practice you simply can't ignore when working with China suppliers. Plus, factories typically manufacture orders on a first-come, first-served basis. The sooner you submit your orders, the sooner you'll receive your shipments and avoid disruption on your import business. You'll also have a reduced chance of suffering from raw material shortages and production delays during the pre and post-holiday rush.
2. Prepare Clear and Detailed Product Specifications
While every order all year long should have well-defined product specifications, it becomes more important than ever leading up to the Chinese New Year. Pay very close attention to the way you describe your products and what constitutes an acceptable final product to avoid any confusion. Provide definitions for industry jargon, include tolerance levels for dimension or weight requirements, and use standards such as the Pantone code when instructing on color. Follow best practices to make sure you communicate the right specifications to your manufacturer.
Read more: Sourcing in China, the purchase order role
3. Prepare a List of Defects with Your Own Tolerance Level
It is almost impossible to expect zero defects products, which makes it imperative to state your precise quality standards and expectations. Clearly identify your definition of major, minor, and critical defects so the supplier knows what you will tolerate within each defect type. For example, you may consider an open seam to be a critical defect whereas most suppliers may consider it as "normal" and most quality control inspectors only consider it a major defect. Being upfront right from the beginning of your contract helps the supplier know where to focus his efforts. It also helps your third party inspection company better evaluate the quality of the goods on your behalf. This advance preparation especially helps the process go more smoothly during the rushed period leading up to Chinese New Year and better ensuring a PASS inspection.
4. Verify Speed and Quality During Production
Verifying the goods during production is the only way to limit the risk of delay and ensure the quality of the product before CNY. It plays an important role in reducing the impact of supply chain disruption on your import business. If you skip this step and wait for the final inspection, there likely won't be time to rework the goods. Whereas in a normal situation this would delay the delivery schedule, there might not be enough time at all to fix the problem before the factory closes for Chinese New Year. You might either receive a partial shipment of cherry picked goods or a full shipment of defected products. You can avoid both of these scenarios by choosing to inspect the goods when either 30% or 50% are manufactured.
5. Control Your Goods Before Shipment
The most commonly required inspection by buyers purchasing manufactured goods in China is the pre-shipment inspection. This quality control measure before the shipment occurs when 100% of the goods are manufactured and at least 80% are packed. The big advantage of this inspection is that it provides a neutral opinion about the overall quality of an order, in particular when performed by a third party inspection company. The PSI ensures there are no unpleasant surprises when you open up your export cartons at destination. This is particularly important when factories close for weeks during the Chinese New Year. Don't forget that you won't be able to get in touch with your suppliers or ask for new productions for several weeks!
6. Ensure the Right Payment Terms
This is another condition that applies all year long but takes on increased importance during the peak season. Suppliers are in need of cash flow during the busy Chinese New Year season. It is the time they are preparing workers' payment for the thirteenth month. They'll want as many advanced payments as possible, but it's still vital that you protect your own import business. To do this, there are a couple of options. The first and the most reliable is to use a letter of credit for your payment conditions, and have it connected to the pre-shipment inspection PASS report. You could even require a PASS report for the during production inspection as well. The other option is to provide a 30% deposit and release the remaining balance after receiving a PASS PSI report. With this option, however, you run the risk of losing your deposit in the event the factory shuts down and never reopens following CNY.
Chinese New Year can lead to import disruptions, but it is possible to circumvent many potential issues in term of quality and delivery lead-time. Keep your earnings on track by avoiding supply chain disruptions during CNY. AQF can provide you inspection services at all stages of production to ensure the best quality control strategy for your business in such sensitive period. Feel free to contact us to discuss your needs.
Tell us about your experience!
Does your business follow these steps during Chinese New Year? What other suggestions do you have for avoiding disruptions during CNY?
Photo rights: iqoncept / 123RF
Keywords: