Purchase Process
New forms of China supplier scams or Shanghai surprise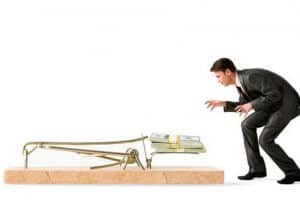 Unfortunately a comment was shared on the Quality Control Blog recently that looks like one of those new China suppliers scams. Many different types of scams have been explained already however scammers innovate, new forms of China supplier scams appear all the time. There are always new stories to tell.
Habib commented on April 3rd, 2014: "In China I sent 2 payment to 2 companies , 1 never send the goods nor sent back money , 2nd company book the goods but no shipment, chased and give money back to agent and agent never give me this money […].".
New forms of China supplier scams: different bank accounts
The factory email system is hacked
Some supplier have been hacked by a crime organization. They have sent invoices to customers and changed the supplier bank account by their own.
An old employee is playing around
Employees often use their personal email accounts to communicate with clients, specially to receive big files. If the client believes the employee is still working for the factory, then he will confirm orders and sends money to him without any doubts.
How to identify and avoid those new forms of China supplier scams
Double check the invoice content
The company name, registration number, bank account details should be clearly mentioned, and the company name should match the email signatures and supplier website information. If the buyer already worked with this supplier in the past, he should compare the details with the previous invoice(s).
Give a call to the factory and talk to different persons
The buyer should call the factory and ask about his order, invoice, company bank account details. Different employee may have different versions if a scammer is hidden there.
Audit the factory
The factory audit finds out if it is a real company and a manufacturer. In the factory audit report, the buyer can get the official and legal company name, the registration number and the contact details of the managers as well as much more information.
Pay by Letter of credit
As explained by Manuel in his comment on the Quality Control Blog on April 3rd, the LC remains the safest option to ensure that the goods are manufactured, in good conditions, and delivered.
"Very simple dont use T/T wire payments, just L/C. This way you will not have problems. The bank charges for L/C are much more expensive than normal T/T. But the safety provided pays off. I´ve been doing business with China for 15 years and so far no problems. Just need to play safe… and no use of T/T.".
And you: what kind of other new form of China supplier scams did you experience?
Photo via marketingfororchestras.com
Keywords: