Purchase Process
Global Sources Shows – 2012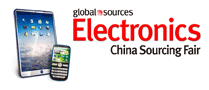 Global Sources, one of our fellow sponsors of the China Sourcing Information Center, as you may know puts on some of the leading sourcing Global Sources shows throughout the globe.Traditionally, the Hong Kong shows are the most visited, however the other international shows have been booming as well! The Miami show of Summer 2011 was Global Sources' first show in the USA and was a tremendous success. We expect to see even more buyers from throughout the USA at this July's encore.
This year, Global Sources is debuting their first ever show in Brazil- in Sao Paolo- late Summer 2012. With the development of Brazil as a world economic power, it is sure to have an exciting turnout.
As always, AQF will be present at the CSIC booths in the 2012 shows and we are eager to meet you there! Further details will follow regarding precise booth locations.
Hong Kong: April 12-15, April 20-23, April 27-30
Dubai: May 29-31
Miami: July 10-12
Sao Paolo: August 14-16
Mumbai: September 20-22
Hong Kong: October 12-15, October 20-23, October 27-30
Johannesburg: November 28-30
Keywords: