Purchase Process
AQF at Global Sources – Hong Kong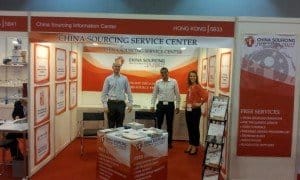 In conjunction with the China Sourcing Information Center (CSIC), AQF has enjoyed a fruitful experience at Global Sources – Hong Kong the past two weeks at the AsiaWorld Expo. We started at the Electronics show from the 12-15, where we met scores of buyers from beginners to those with 40 years experience.
Next, we were at the Home goods show from 20-23 and were able to meet a similarly diverse group of buyers and see some fascinating products, from massage chairs to wine glasses.
Finally, we are now exhibiting at the Home Textiles show at booth 5F38 and it has been an exciting show so far! At all three fairs, we are meeting with importers to discuss their quality control and general China sourcing questions and needs. The CSIC's network of organizations can assist buyers through every step of the way.
Make sure to stop by the "How to Source from China" Seminar series to see CSIC's partners shed light on important issues about sourcing from China! You can check out last year's videos here.
We hope to see you in Hong Kong!
Keywords: