Purchase Process
Rising tides of Freight Forwarders: Higher Prices for Importers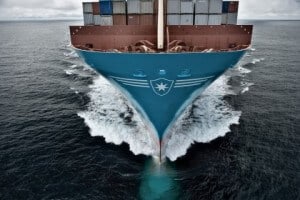 This last week's edition of The Economist published an intriguing article entitled "A fragile truce," in regards to a shift in the world of container vessels. Freight forwarders Cargo container-shipping lines have held major profit margins in the past. With the boom of international trade in the latter half of the 20th century, these shipping lines had immense profit margins. However, the mid-2000s recession led to a war over market share and deep losses on all sides.
While sharp oil prices forced freight captains to "slow steam" the ships to save fuel at lower travel speeds, the main act of desperation came when rival shipping lines began merging. Big names like MSC of Switzerland and CMA CGM of France decided to share shipping space hand in hand. Even the Taiwanese cargo giant Evergreen made deals with rival Chinese COSCO. At this point is it clear that an empire of allied cargo giants is forming. International Magazine states that the newly-formed alliances combined with the Denmark's hegemonic Maersk line make up 93% of the shipping industry's market share.
Ironically this power combo of entities has plagued importers left and right. The oligarchic grip on the market has driven prices back up to pre-recession levels. It's as if the competition has gone out to sea altogether and the logistics of the global trader middleman have become a lot simpler; eliminate the competition and the price goes up. The real question is can this truce last? The Euro crisis could collapse the massive flow of Asian imports to European markets and leave the shipping alliances in tatters.
Where does this leave you? For many importers, this seems like a lose-lose situation. If the Euro-zone collapses there will be reduced consumer spending and lower demand for imported goods. If the Euro-zone remains, the shipping alliances will continue to raise prices with a further monopolized industry. Prices are looking ominous, therefore it is of the utmost importance that you take measures to pick a reliable source manufacturer, and ensure the quality of your goods. Eliminate unaffordable risk. You may be forced to share containers, wait longer for shipments at the "slow steam" method becomes the norm, or even look into airfare pricing, but one thing you can do easily and inexpensively is secure your imports with AQF!