Purchase Process
Reliable suppliers at the HKTDC Electronics Fair 2015 (Spring Edition)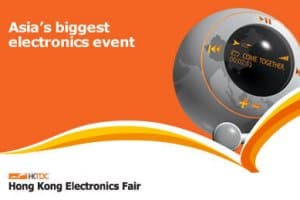 The time has come for Asia's biggest electronics event. Buyers from all around the globe are gathering in Hong Kong to meet with regular suppliers. They will also be in search of new potential collaborations. A variety of suppliers will be exhibiting, including third party inspection companies, but how does one find reliable suppliers at the HKTDC Electronics fair 2015 (Spring edition)?
The 2015 HKTDC Electronics Fair program
From April 13th until the 16th there will be an extremely wide range of electronic products proposed by suppliers such as: 3D Printing, Baby Tech, Business of IP, Connected Home, Eco-Friendly Products, Electronic Accessories, Electronic Gaming, Packaging & Design, Personal Electronics, Security Products, Smart Home Telecommunications Products, Testing / Certificate & Inspection Services and more…
Reliable suppliers at the HKTDC Electronics Fair 2015 (Spring edition)
Suppliers exhibiting at the HKTDC Electronics Fair are required to provide a copy of their company registration number. Moreover, the fair is an opportunity for a face to face meeting where buyers are creating first impressions with the suppliers.
However, buyers should also do their homeworks after attending the fair: by verifying the vendor's validity and checking free resources such as the vendor's black list. Some other suggestions are provided in "How to check the reliability of suppliers".
When those first verifications are done, it is time to visit the factory to perform a factory audit.
Quality Control suppliers at HKTDC Electronics fair 2015 (spring edition)
To secure importation from Asia, there are two options: performing in-house quality control or collaborating with a third party inspection company.
Quality control companies and laboratories will attend the 2015 HKTDC Electronics Fair (Spring edition). The AQF team will be present at booth 3CON-143 to discuss "More than Quality Control". We will be on hand to share our know-how and experience in the industry.
And you: what are your objectives while visiting the 2015 HKTDC Electronics Fair (Spring edition)?
Keywords: