Gestion de la qualité
AQSIQ et les sociétés d'inspection en Chine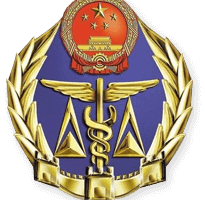 Au cours des dernières années, le gouvernement chinois a augmenter sa vigilance sur les organismes d'inspection non conformes. Car légalement pour effectuer des inspections en Chine, les sociétés d'inspection étrangères sont tenues de détenir la licence AQSIQ (Administration of Quality Supervision, Inspection and Quarintine). Cependant, la plupart des entreprises qui exerce aujourd'hui n'ont pas de cette certification requise.
Pourquoi de nombreuse entreprises n'ont pas l'AQSIQ? Tout d'abord, afin de démontrer la qualification de l'entreprise, le demandeur est tenu de présenter des documents tels que l'enregistrement de l'entreprise, un contrôle de la qualité/ des procédures de contrôle de l'environnement, des certificats de qualité, des déclarations faites au gouvernement chinois. De plus, la revue faite du dossier par l'agence gouvernementale est très stricte – En un an pour information, généralement un quart des candidats ont leur licence accordée. En d'autres termes, ce processus prend du temps et des ressources considérables et il n'y a aucune garantie de recevoir la licence à la fin de tout cela.
Pourquoi devriez-vous utiliser une entreprise en Chine sous licence AQSIQ?
En travaillant sans permis AQSIQ (et donc sans autorisation à opérer en Chine), vous en tant qu'acheteur prenez des risques inutiles.
La licence AQSIQ prouve que l'entreprise d'inspection a été entièrement contrôlée et que c'est une entreprise sûre.
Il y a beaucoup d'entreprises non agréées qui n'ont pas de certification de qualité et il n'y a donc aucune garantie quant à la légitimité de leurs offres.
Asia Quality Focus est l'une des rares entreprises opérant en Chine avec la licence AQSIQ couvrant ses activités. AQF a toujours eu comme priorité la fiabilité de ses services de contrôle de la qualité, et cette licence est la preuve d'une expertise supplémentaire en matière de contrôle qualité.