Gestión de la calidad
Licencia AQSIQ en Inspecciones en China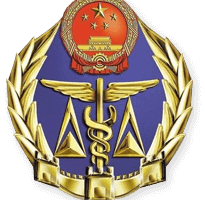 En los últimos años el gobierno Chino ha tratado de tomar medidas enérgicas en contra de agencias de inspección no conformes a las normativas. Para que las empresas extranjeras pueda  realizar inspecciones legales en China, es requisito tener la licencia de AQSIQ por sus siglas en inglés (Administration of Quality Supervision, Inspection and Quarantine). Sin embargo la mayoría de las empresas todavía no cuentan con esta certificación.
¿Por qué la mayoría de las empresas extranjeras no cuentan con esta licencia AQSIQ?
Primero que nada para demostrar que la empresa es calificada se requiere presentar documentos como el registro de negocio, procedimientos de control de calidad y de control ambiental, certificados de calidad, declaraciones hechas al gobierno Chino. Además la agencia del gobierno que revisa esta entrega de documentos es muy estricta, en un año menos de un cuarto de los solicitantes globales obtuvieron la licencia. En pocas palabras este proceso toma mucho tiempo y recursos y no hay garantía de recibir la licencia aun entregando todos los documentos.
¿Por qué es conveniente utilizar solamente empresas que tengan esta licencia AQSIQ en China?
Cuando se trabaja sin la licencia AQSIQ lo que convierte a esas empresas en ilegales para operar en China el comprador toma un riesgo innecesario.
La licencia AQSIQ prueba que la empresa de inspecciones ha sido investigada seriamente y que es una empresa segura y legitima.
Existen muchas empresas que no cuentan con acreditación de calidad por lo que no hay garantía de la legitimidad de sus ofertas.
Asia Quality Focus es una de las pocas compañías que operan en china con la licencia AQSIQ cubriendo sus actividades. Para AQF la confiabilidad de sus servicios de control de calidad es una prioridad constante y esta licencia acredita la experiencia de AQF en el control de calidad.
Keywords: