Quality Management
AQSIQ and Inspections in China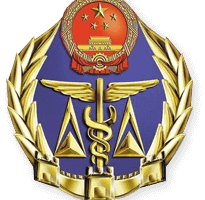 In the past few years, the Chinese government has been cracking down on non-compliant inspection agencies. Legally, to perform inspections in China, foreign inspection companies are required to hold the AQSIQ (Administration of Quality Supervision, Inspection and Quarintine) license. However, most firms still do not have this required certification.
Why do many firms not have the AQSIQ? First, to demonstrate their qualification, an applicant is required to submit documents such as business registration, quality control/environmental control procedures, quality certificates, statements made to Chinese government. Furthermore, the government agency's review of the submission is strict – in a year, generally less than one quarter of applicants globally were granted the license. Put simply, this process takes significant time and resources and there is no guarantee of receiving a license at the end of it all.
Why should you only use a firm in China licensed by AQSIQ?
In working without the AQSIQ license (and thus not legally allowed to operate in China), you as a buyer are taking on unnecessary risks!
The AQSIQ license proves that an inspection firm has been fully vetted and is a legitimate and safe company.
There are many unlicensed firms that have no quality accreditation and thus there is no guarantee about the legitimacy of their offerings.
Asia Quality Focus is one of the few companies operating in China with the AQSIQ license, covering its activities. AQF has continually prioritized the ongoing reliability of its quality control services, and this license acknowledges further AQF's expertise in quality control.
Keywords: