Proceso de compra
El proveedor falso en China según las reglas del arte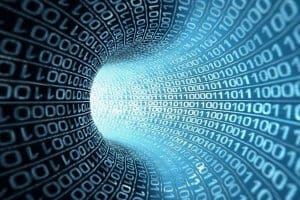 El proveedor falso en China registra su empresa y obtiene documentos falsificados bajo el nombre de su pueblo de origen. Además crea una página web de aspecto profesional y recluta vendedores (quienes piensan trabajar para una empresa oficial). Cuando todo se ha puesto en marcha, espera de recibir el 30-50% del depósito de varios pedidos para desaparecer.
Verificación de la validez de una empresa e identificación de un proveedor falso en China
A. La licencia comercial (营业执照) y la licencia de exportación (出口许可证) son dos documentos importantes por lo que el proveedor debe ser capaz enviarles las copias rápidamente. El número de identificación se verifica con el "State Administration for Industry & commerce of China".
B. La información sobre el proveedor y sus correos electrónicos se pueden verificar en los buscadores. Así se aprenden más sobre la empresa.
C. Los proveedor por lo general están en las plataformas de abastecimiento más conocidas. Un verdadero proveedor promueve sus servicios en plataformas como «Global Sources«, «Alibaba.com«. También se pueden revisar los comentarios en los forums en línea.
D. Todos los proveedores confiables o falsos tienen una página web. Verificarla en detalle permite diferenciarlos:
– El whois de la página web y su fecha de creación: si fue creada recientemente es muy probable que sea un proveedor falso en China.
– Un verdadero proveedor indica una dirección, un teléfono fijo y un fax: para comprobar la confiabilidad de los datos sólo se necesita llamar y hacer unas preguntas. La dirección permite visualizar con un mapa virtual el edificio y asegurarse que se trate de una fábrica.
– Google drag and drop es otra herramienta fantástica para verificar si el logo, las fotos de la fábrica y de los productos son suyos o copiados de otras páginas web.
E. Métodos de pago disponibles
Un verdadero proveedor tiene una cuenta bancaria al nombre de la empresa. Si se trata de una cuenta personal será un proveedor falso en China. Y como sistema de pago alternativo, Paypal es la única manera fiable de pagar un proveedor ya que re-embolsa en caso que haya un fraude.
F. Muestras
El proveedor falso en China encuentra todo tipo de excusas para evitar enviar una muestra. Si contesta lentamente a los mails sobre ese asunto, muy probablemente se trata de un proveedor fraudulente o de un intermediario.
¿Y usted: qué otras prácticas utiliza para identificar el proveedor falso en China?
Keywords: