Processus d'achat
Fournisseur frauduleux en Chine et dans les règles de l'art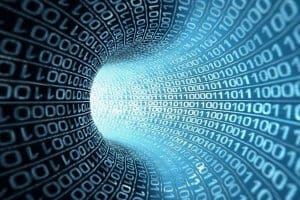 Le fournisseur frauduleux en Chine enregistre sa société et fabrique de « vrais-faux» documents sous le nom du village d'origine de son créateur; il créé un site internet, en apparence, professionnel, et recrute des commerciaux anglophones (lesquels ignorent que leur employeur est un fraudeur). Et quand tout est mis en place, et 30-50% de la valeur des marchandises « vendues » sont versés par quelques clients, il disparait.
Vérification de la validité d'une société et identification du fournisseur frauduleux en Chine
A. La licence commerciale (营业执照) et licence d'exportation (出口许可证) sont deux documents importants. Ils doivent être rapidement fournis par le fournisseur et le numéro d'identification peut être vérifié par le « State Administration for Industry & commerce of China ».
B. L'information du fournisseur et ses courriels sont vérifiables sur les moteurs de recherches. En faisant ce travail de contrôle, il est facile d'en savoir plus sur la société.
C. Les coordonnées du fournisseur sont sur la plupart des plateformes de sourcing les plus connues. Un vrai fournisseur promeut ses services sur des plateformes telles que « Global Sources », « Alibaba.com ». Il y a aussi les forums et commentaires en lignes.
D. Tous les fournisseurs fiables ou frauduleux ont un site internet. En vérifier les détails peut aider à les différencier :
– Le whois du site et sa date d'enregistrement : si il a été créé récemment, il pourrait bien s'agit d'un fournisseur frauduleux en Chine.
– Un vrai fournisseur doit avoir une adresse, un téléphone fixe et un fax : pour vérifier la fiabilité, il suffit d'appeler et de poser quelques questions. L'adresse permet de visualiser sur une carte virtuelle l'immeuble afin de vérifier si il ressemble à une usine.
– Google drag and drop est un autre outil fantastique pour vérifier si le logo, les photos de l'usine et des produits sont propres ou copiés d'autres sites.
E. Méthodes de paiement disponibles
Un vrai fournisseur a un compte en banque au nom de sa société. Si il s'agit du nom d'une personne alors il s'agit d'un fournisseur frauduleux en Chine.
En alternative, Paypal est la seule méthode de paiement fiable avec lequel on peut se faire rembourses en cas de fraude.
F. Échantillons
Le fournisseur frauduleux en Chine trouve souvent tout types d'excuses pour éviter d'envoyer un échantillon. Si il répond lentement à ce sujet, il s'agit soit d'un fraudeur, soit d'un intermédiaire.
Et vous : quelles autres astuces avez-vous pour identifier le fournisseur frauduleux en Chine ?
Keywords: