Quality Alerts
Chinese New Year and Production Delays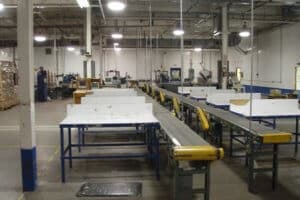 Happy New Year from AQF! While most of the West has just come back from more than a week of holiday, your suppliers in China are preparing for an equally significant celebration of the Chinese New Year. In 2013, the New Year falls on February 10th. It is important to be aware of the effects on production delays that this holiday brings! Check out some suggestions from last year:
This is not like a Western holiday where we celebrate and go back to work immediately after. Chinese New Year is celebrated for several weeks.
Most factories are shut down for a couple of weeks, as most employees cross the country to return home to see family.
The weeks preceding and following the celebration are also often quite sluggish. Many of the best workers and managers as a reward are allowed to leave early for the holiday, leading to even more potential headaches.
You may be cut off from contact with your factory for even a few weeks!
Alternatively, some factories may quickly push the products out of the factory before the holiday, giving them even less time and attention than average.
Keywords: