Quality Alerts
Chinese New Year celebration testimonial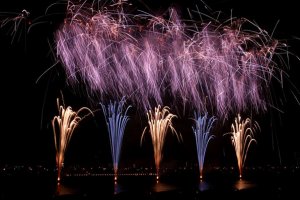 The Chinese New Year celebration is a special time for all Chinese people. To learn more about the Chinese culture, Sandra is sharing with us the way she likes to celebrate Chinese New Year. She enjoys following the Chinese traditions and adds her personal touch to it.
The best Chinese New Year celebration by Sandra:
"I am originating from Qing Yuan, in the Guangdong Province. It is 3,5 hours by bus from Shenzhen. The moment I am the most looking forward to is the last evening of the Chinese year I spend with my family at home.
To prepare the celebration, my parents buy new clothes (mostly red color) and give them to everyone: parents and kids. They decorate their house with nice red ornaments and cook a very good dinner with delicious dishes and a lot of meat.
During the dinner, my parents give us wishes of the new coming year and share their plan for the next year. The dinner last two hours in a relaxing atmosphere with lots of laughs. Between us, we also joke that if we wear red underwear, we will have good luck.
In the city, there are fireworks everywhere. The night of the Chinese New Year is very noisy. We all go out in the street at the same time as many other Chinese families to play firecrackers, welcome the new year and admire the city fireworks – it will also wake up almost all the sleeping people but that's the New Year celebration! :)
After midnight, the kids will say congratulation words to every adults and receive their first lucky-money, packed in a beautiful red-pocket, from their parents. At this moment, I feel like I am the luckiest person in the world having my lovely parents who love me and cherish the time with me so much.
In the Chinese tradition, parents are not receiving gifts however I do offer them a gift. I am earning my own money and believe it will make them happy.
On the first day of the new year, we all go and visit our parent's friends. Married persons should give lucky-money to singles. My parents will give it to their friends' single kids and I will also get money from their friends."
And you: is there anything you would like to know about the Chinese New Year celebration?
Picture of Qing Yuan city fireworks on the Chinese New Year eve with the North River on the foreground (the biggest in Guandong province).

Keywords: