Quality Alerts
How China's New Environmental Regulations Can Impact Your Procurement Program?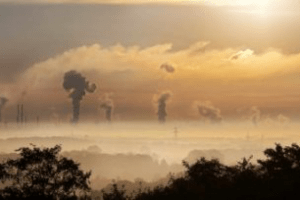 Recent amendments to
China's environmental regulations and an unprecedented crackdown on non-compliant manufacturers has created havoc for businesses sourcing products from across China. The closure of thousands of factories has disrupted supply chains and delayed shipments, impacting on the timely delivery of goods to end consumers, damaging brand image and causing financial hardship for those affected.

What changes have occurred in China's New Environmental Regulations?
China released new amendments to their Environmental Protection Law in 2017. The changes have been described as "the strictest Environment Protection Law" in history in China and are part of a national effort to address China's infamous pollution.
The amendments dramatically increase the level of personal and financial liability for environmental noncompliance and also place a much greater emphasis on the cooperation of local government administrators for enforcement of the rules, holding municipal and provincial party bosses responsible for environmental problems. Punishment for breaches can include demotion and restrict their chance for promotion. Needless to say, all levels of government are now focussed on enforcement of the new regulations.Since then:
Central government authorities from the Ministry of Environmental Protection and the Communist Party's anti-graft watchdog have inspected tens of thousands of Chinese manufacturers and found that many don't comply with the new regulations.
Over 40 percent of all China's factories have been shut down at some point to be inspected by departmental officials. (as of October 2017)
More than 80,000 factories have been hit with hefty fines and criminal charges, (some resulting in jail time,) as a result of the inspections.
Some local authorities, who have traditionally turned a blind eye to breaches of environmental regulations, have closed factories even before inspectors have arrived.
Many of the factories that were found to be non-compliant are subcontractors to primary suppliers for major brands.
Some factory owners have closed their premises in China permanently and relocated to other countries.
Delivery times for many goods have blown out significantly.
How might China's Environmental Protection Law affects you?
After years of rampant industrialization, with little to no regard for the health and safety of the population and the environment, it is clear that the Chinese government is extremely serious about addressing pollution issues. Ultimately, if they are to survive, manufacturers will have to find ways to both meet production goals and comply with China's New Environmental Regulations. Those who do, will prosper and become more sustainable, and China as a whole will benefit. However, the short-term disruptions are having a significant impact on businesses trying to deliver products in a timely manner to their customers.
The massive number of non-compliant factories that have been shut down has resulted in a surge in late and missed orders, increased production costs, and could ultimately result in higher prices for end consumers.
Even if your primary supplier is 100% compliant, they may rely on subcontractors who aren't, and your supply chain could still be vulnerable to disruptions due to inspections and closures.
What can you do to avoid supply chain disruption?
An
Environmental Audit carried out by a qualified, independent party will provide visibility of your entire supply chain and is essential for peace of mind in these changeable conditions.Firstly, you should check that your QC partner understands and can verify the compliance of your suppliers with the China's New Environmental Regulations mandated by the Chinese Government as well as international standards such as
ISO 14000.To guarantee the entire supply chain, have your QC partner perform an Environmental Audit to assess your risks before working with a supplier AND their key subcontractors. Include an assessment of the supplier's risk management methods and results related to environmental issues. For example, what will they do if CN government closes one of the supplier's factory.Your auditors should be able to provide a corrective action plan to support your supplier and their subcontractors to implement sound environmental management practices and conduct follow-ups to ensure progress.

Source: pexels.com
Keywords: