Purchase Process
Importing Wood & FLEGT Regulations in Europe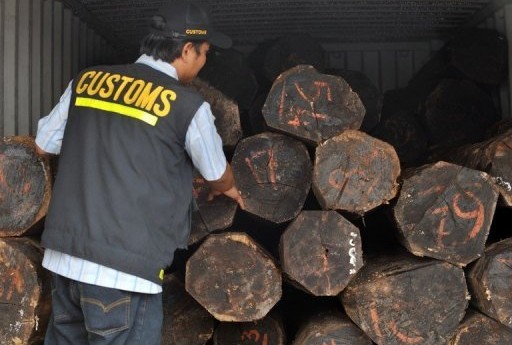 Starting March 3, 2013, all Europeans importing wood (raw or reconstituted) will be obliged to provide a certificate of traceability (FLEGT) concerning imports into the European Community. Traceability refers to providing sufficient information to know the composition of a material or product throughout the chain of production and distribution. The European Union has, since 2008, decided to establish forestry regulations which helps to stop illegal logging, protect forests, climate and biodiversity.
Importing wood of which kind would be illegal?
"Illegal" wood would be that which has no certificate and / or could be cut, processed, transported or sold in violation of national laws or international. These violations could occur at many stages of the production chain. Until now, only private certification schemes such as FSC (Forest Stewardship Council) assured consumers that the wood they bought was legal and from forests managed in an environmentally and socially responsible (respect for indigenous peoples, taking into account wildlife, decent working conditions, etc.)
Nearly 90 companies including B&Q, UK TTF, Habitat (UK), Castorama (France), IKEA and Skanska International (Switzerland), Unital (Union of Italian manufacturers of wooden furniture), JYSK Nordic (Denmark), VVNH (Country Netherlands) and Puertas Luvipol (Spain) signed a joint statement calling on the European Commission to implement legislation that clearly defines the rules of the game in Europe for fair competition.
Europeans importing wood are now obligated ask their suppliers to provide the FLEGT license. It is indeed a document that the manufacturer did not provide before but will be obliged to provide now for its European customers.
There is still a real challenge that stands before importers because, while importing wood from China, the wood may actually derive from a number of countries such as Indonesia, where traceability is much more difficult for the manufacturer. To control this new law, the DGCCRF (Directorate General for Competition, Consumer Affairs and Fraud Control) in France and others have implemented various systems including data processing system alerts. In fact, in France, a team from the Ministry of Agriculture has been specially created to ensure compliance with this standard.
Follow up in the coming weeks to read about how to get your supplier compliant!