Quality Alerts
Welcome to China Sourcing Trade Show Season!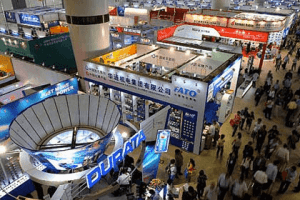 With Global Sources starting up at the end of this week, followed by the Canton Fair, HKTDC and more, Southern China and Hong Kong are preparing for throngs of buyers and an exciting China sourcing month ahead.
Proper planning is necessary to have a successful visit. See some suggestions on how to go about a successful Trade Show visit here.
Check out a list of some of the most popular China Sourcing fairs below!
Canton Fair
Phase 1: (April 15th-19th): Electronics, Lighting & Hardware *AQF @ Booth 67 on bridge
Phase 2: (April 23-27): Consumer goods, Gifts & Home decor *AQF @ Booth 67 on bridge
Phase 3: (May 1-5): Textiles, Shoes & Office supplies *AQF @ Booth 67 on bridge
HKTDC
Electronics Fair (April 13-16)
Housewares Fair (April 20-23)
Gifts & Premiums Fair (April 27-30) *AQF @ Booth CH-K09
Global Sources: China Sourcing Fairs
Electronics Show ( April 12th-15th) *AQF @ Booth 7S31
Home Products (April 19-22) *AQF @ Booth 5B36
Fashion Accessories (April 27-30) *AQF @ Booth 11N35
Keywords: