Purchase Process
Best of China Sourcing Information Center ( CSIC ): June 2012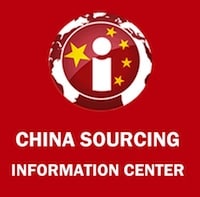 This month we saw a lot of great content from our partner, the China Sourcing Information Center ( CSIC ), who posts great blogs that give advice to businesses working in China. CSIC can be your go-to source for expert advice about China sourcing, whether you're an experienced buyer or not. In June, CSIC answered a lot of its reader's questions on various topics, from how to avoid a scam to finding English-speaking lawyer in China.
Here are our Top 5 favorite articles from this month over at CSIC:
Two reminders of why quality control and product inspections are important—don't get stuck with defective products like these importers did. But what can you do if you do receive a poor quality shipment?
An alternate way to find suppliers—check out what factories popular brands are using
Advice from Chibridge lawyer, Sophie Mao, on setting up a new business in China.
How to set up a New Business?
Lastly, learn about common mistakes made by importers in China and how to avoid them.
The 10 most common mistakes made by foreign buyers in China
Keywords: