Purchase Process
Best of CSIC resources for April 2015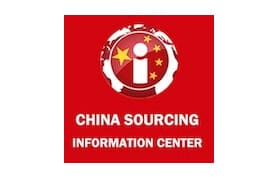 As a non-profit organization, the CSIC publishes content each month geared toward buyers who want to learn how to safely source in China. The best of CSIC resources for April 2015 offers articles explaining how to work with manufacturers directly, why raw material costs won't decrease while oil does, and a useful case study for anyone starting a new project below the usual factories' MOQ.
Check out the best of CSIC resources for April 2015!
How can I find real companies in China who are real manufacturers in China?
This article gives plenty of resources that will aid the buyer in identifying real manufacturers in China while avoiding the middleman. It also contains a great video tutorial.
When raw material prices go down, can I expect lower pricing on finished product?
Yes, that's correct. Even though the costs associated with raw material can go down, it is possible that the final price will remain the same. This article offers a more in depth explanation in relation to this scenario.
Case study: Dealing with MOQ barriers when sourcing customized electronics from China
In this article Mike gives suggestions to an importer interested in starting a new project in which the volume is below the usual MOQ required by manufacturers.
And you: do you have any articles to share?
Keywords: