Quality Management
Why a supplier refuses inspection in China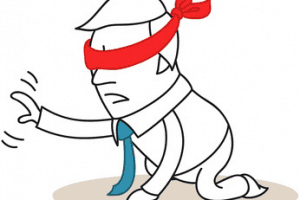 In Asia and especially China, product inspections are the norm for quality control. Almost all international buyers perform an external inspection before shipping and paying for goods. This is part of a normal working procedure to secure their imports. However from time to time, some factories refuse to accept an external quality control. This situation usually happens to new and inexperienced buyers. What are the reasons? What to do in such situation?
The main reasons why a supplier refuses inspection in China
The supplier refuses inspection – it is a Scam
Probably the strongest warning sign of a scam is a supplier (usually new one) which refuses inspection of goods before shipment when part or the total order has been paid already. Also, if a supplier refuses to be audited before a buyer places an order, or hinders inspectors from performing quality control, this is a big red flag pointing out a scam.
The supplier refuses inspection – the goods are not ready or are not up to specifications
In order to avoid a loss of face, the supplier may try to refuse an inspection rather than simply telling the truth that the goods have problems. The buyer should be listening carefully to the supplier and diplomatically explain what is and isn't acceptable. It also help if the buyer conveys to the seller that the buyer is hoping to build a long term relationship and that the buyer is willing to help answer questions and concerns the seller may have. It's better to solve problems together as earlier as possible rather than ship product with potential problems. Regardless, it's essential that the QC inspector get into the factory to find out the real situation.
a long term supplier refuses inspections
Mature buyers usually have existing suppliers willing to negotiate discounts in case non-conformities are found after receipt of the shipment. However, nowadays, even with a discount, the buyer can't take the risk of receiving defective goods. From a supplier point of view, as the relationship has always been smooth this way, he may feel threaten, afraid of having to solve the non conformities (which may cost more than a discount) before receiving the payment.
Good suppliers welcome third party quality control to judge their quality based on objective and reasonable criteria. They actually see the "passed" inspection reports as a protection against claims. In this fashion, both buyers and suppliers benefit from inspection.

Tip for the buyer: Link payment to performance. Make that final payment only after the 3rd party inspection results are issued.
And you: did you experience a supplier refusing inspection for your order? What did you do?
Keywords: