Inspection Process
Should I choose a Local or a Western Quality Inspector?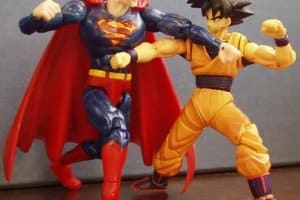 As a Western inspection company, AQF also has Western quality inspectors and supervisors in order to constantly improve our processes and service but also in order to answer our clients' needs as precisely as possible. It is  of course true that most of our clients will choose our local quality control inspectors.
Why? Because:
Price: Price is indeed more competitive with local quality inspectors then with Western quality control inspectors.
Language and culture: Local quality inspectors indeed have the same culture and speak the same language as your factory, and this is very important, especially when there is a problem during the inspection.
Training: AQF local quality control inspectors are constantly trained to our quality control process and to our methodology and there is usually no reason to send a Western inspector.
Interference: Western QC are not always welcomed.
So, when is it potentially valuable to get a Western quality inspector?
Luxury products: If you are dealing with those type of products, Western inspectors may have a picker eye, as they are more familiar with these types of goods.
Language: Some clients request the quality control inspector to speak in his own language (English, French, German etc.) or to be fluent in English in order to give immediate feedback over the phone.
Solving problems: Understanding Westerns vs. Asians way of doing things is very important. While our local QC inspectors will follow their culture and background, our Western inspectors could be at an advantage when being direct is a necessity. However, do make sure not to make your factory lose face and never yell or insult anyone. Always stay in control of your emotions.
In terms of answering questions, Westerners expect a simple yes or a no answer. As a result, the explanations you will get on your report could potentially be a bit clearer.
However, while there are indeed occasionally advantages of selecting a Western inspector, we believe that our local team of highly trained specialists is generally the best choice for almost any inspection. In any case, selecting the right QC inspector is an important decision that should be made with your Inspection partner.
Have you had any experiences with Western quality inspectors in Asia? Share them in the comments section below!