Inspection Process
Warning: inspection of goods with sealed packaging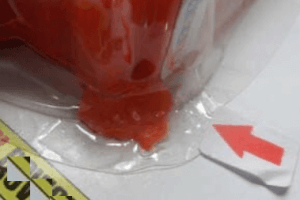 Waiting until the very last minute, before shipping, to inspect goods packed in a sealed packaging is taking the risk of having to inspect a smaller sample size than the one required. Thus, the inspection result loses its reliability. Why? What are the solutions?
What is a sealed packaging?
The sealed packaging consists of wrapping a product in such a way that it can't be opened without breaking the packaging. It is also called packaging display, as it is considered to be a marketing tool to sell a product on shelves in shops.
Risks related to an inspection of goods with sealed packaging
At the time of the pre-shipment inspection, the packed goods should be inspected. This means that in cases where there are goods with sealed packaging, the QC will have to break the packaging in order to inspect the goods.
In such situation, the suppliers tend to refuse to break the sealed packaging of too many products. The typical justification involves a stock shortage. Moreover they will claim that they can only replace few pieces only. In fact, sealed packaging is customized as per the client's design. It is customary for the supplier to order the sufficient quantity to wrap the goods ordered with very few extra pieces (the aim is to cut costs everywhere).
Therefore, the QC is obliged to inspect the goods on a much smaller sample size which affects the inspection result. Only the conformity of both sealed packaging and export cartons can be checked properly.
The quality control of the good's quality, functionalities and conformity to the buyer's requirements are affected in cases where the QC can only inspect a small sample size.
Solutions to avoid those risks
Inform the supplier in advance about the inspection conditions
At the time of the order confirmation, the supplier should be informed that a pre-shipment inspection will be performed. He should be clearly asked to prepare the sufficient amount of extra sealed packaging in order to repack the goods after the inspection. It is best to give precise quantities by mentioning the sample size that will be inspected to avoid any misunderstandings.
Warning: some suppliers may suggest keeping some goods unpacked for the QC to perform the inspection. This would mean that the samples for the inspection are selected by the factory rather than the QC. This would result in a conflict of interest. The reliability of the inspection result will be affected.
Inspect during the production
Various inspections should be performed during the production specifically, before the packing of the goods. It would allow on to implement corrective actions in time and limit the risks in case the supplier refuses to inspect the correct sample size at the pre-shipment inspection even though this solution is less reliable.
And you: what are your solutions to limit the risks related to the inspection of goods with sealed packaging?
Picture taken during a toy pre-shipment inspection
Keywords: