Inspection Process
Transport damage during shipment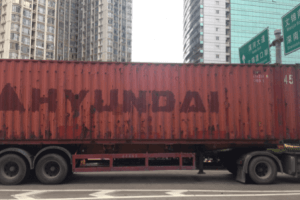 How many times have we received shipments with broken goods? How many times did textiles smell bad? And how many times did we ask our Asian partners to send replacements? Even with a good transport insurance, it can be difficult to get reimbursed to transport damage.
Transport damage, why?
It is quite common to check the goods and cartons during the pre-shipment inspections. It also includes the famous "carton drop test". While this control is often sufficient, there is still one possible risk, often ignored: the container. A container needs to withstand 50°C at day time and 0°C at night, while constantly being attacked by saltwater. We need to ensure that it can resist when the goods will be inside!
Container Loading Supervision
It is recommended to perform a Container Loading Supervision, specially for high value goods. An inspector will be able to check if the container is dry, free of parasites, and rust-free. That is to say: the container can effectively protect the goods from weather, insects, and breakage.
Just the other day I walked by our office and saw the container shown in the picture. At first sight, it looks just a little used. At second sight, I discovered the rusty holes all over the side. When this container reaches its country of destination, goods inside will be wet because of the wind and sea water.
And you: How do you prevent transport damage in your shipments?
Keywords: