Testing and Standards
Toys inspections: EN 71 on-site tests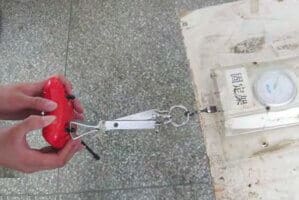 Toys for European Union countries have to conform with EN 71 regulations. To comply with the regulation it is necessary to perform laboratory tests in a notified body that will deliver an official certificate. In addition, we should take into account that any professional third party inspection company would include within the standard protocol of toys inspection EN 71 on-site tests.
EN 71 on-site tests vs. laboratory testing
Laboratory testing by a notified body is mandatory for toys. However, only very few pieces of each batch will be tested. One important reason is the high price of testing under laboratory conditions. The other reason is the logistic hassle.
EN 71 on-site tests can be performed during a product inspection, for example during production or pre-shipment inspections. These tests merely compliment the results of the laboratory test: they are performed on a bigger sample size (based on AQL special inspection levels S1 or S2 most of the time). Their great advantage is the low cost and easy logistics. Testing toys on site during toys inspections is important as it is the last chance to stop the shipment.
Toys inspections: EN 71 on-site test examples
Staying up to date with the latest changes by performing inspection is important to ensure compliance of each and every shipment. Only toys experts know how to perform a range of on-site tests for toys inspections, according to EN 71. These tests refer to EN 71-1: Mechanical and physical properties.
Examples of checkpoints and on site tests performed during a toys inspection with the sampling size applied:
CE marking, sampling size: 3 pieces
Plastic bag thickness and Anti-suffocation, sampling size: 5 pieces
Free Length Of Cord on toys, sampling size: S2
Soaking Test for wooden toy, sampling size: S1
Flex Test, sampling size: S1
Geometric form of certain toys (for Rattle and teethers), sampling size: S2
Small ball and suction cup test, sampling size: S2
Torque test, sampling size: S1
Tension test, sampling size: S1
Drop test, sampling size: S1
Seam test, sampling size: S1
EN 71 on-site tests during toys inspections help to identify non-compliance before shipment.
Remark: all the above tests are performed by the QC inspector only if the supplier provides the right equipment for testing. Buyers should make sure those tools are available in the factory prior to the inspection.
And you: do you perform EN 71 on-site test during product inspections to check the compliance with EN 71-1?
Keywords: