Purchase Process
Toys industry relationship with toy manufacturers in China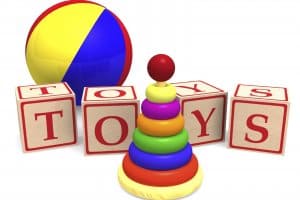 Toy manufacturers in China are famous for providing dangerous products however they are the main suppliers of the toys industry worldwide. Why the toy industry's relationship with Chinese manufacturers is unavoidable? Olivier, a European toys importer, kindly offered to explain us the situation.
China is an unavoidable sourcing destination for toys
From Olivier's point of view, it is hard to say if the European consumers have a bad image on the toys manufactured in China. In any case, it is the most suitable country to manufacture toys.
In Europe, there are no more factories able to produce such kind of products. In addition labor cost and tax levels are too high compared to China. All together, those conditions make China the leader in toy manufacturing.
Strengths of toy manufacturers in China
Chinese manufacturers are flexible, this is an important skill and part of their competitive advantage.
China is a one stop-shop. You find it all, in one place. There is a wide choice of potential partners: many toy factories. Plush and plastic toy factories are mainly located in the Guangdong province, while wooden toys factories are located in Zheijiang province. Both provinces are very convenient with good logistics infrastructure.
In the toy industry, toy importers have to respect a lot of standards and regulations. In China they found that toy suppliers are sensitive to it. Professional Chinese factories are manufacturing good quality products, in compliance with the toys safety regulations. That's why they remain the leaders!
Weaknesses of toy manufacturers in China
Other than QC, there is very little to say about it. The main issue faced during the last few years by Olivier is the lack of labor. The factories are often short in workers. It has a direct consequence on the quality and the delivery lead-times. The most recurrent quality issues that hardly improve with the time relate to:
Finishing
Colors
Weight
Material
Production delays
That's the reason why even with regular suppliers, it is compulsory to regularly inspect the toys manufactured in Chinese factories. Olivier ensures that with a serious and regular quality control of the productions, he keeps the quality level as expected.
And you: what is your point of view about toy manufacturers in China?
Note: Olivier decided not to mention his company name or full name, that's the reason why only his first-name is mentioned in the article. Many thanks Olivier for your kind cooperation!

Keywords: