Testing and Standards
Toy Safety Directive EU : July 2013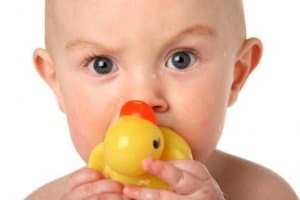 On July 21st, 2013, the second part of the Toy Safety Directive 2009/48/EC will replace the 20-year-old 88/378EEC Directive. Limits and restrictions for new chemical elements come into force to include elements such as Nickel and Zinc. So on July 21st, all toys placed on the EU market will have to comply with new chemical requirements.
What are the major changes with this toy safety directive?
CRM's (substances classified as Carcinogenic, Mutagenic or toxic for Reproduction) are not allowed in toys, except if they are:
In concentrations below 1% content
Inaccessible to children (including inhalation)
Evaluated and accepted by Scientific Committee (e.g. nickel in stainless is accepted.) Other applications can be submitted for assessment.
Allergenic Fragrances
55 listed allergenic fragrances may no longer be used in toys, only technically unavoidable traces are allowed up to 100ppm. Another 11 allergenic fragrances must be declared if present in concentrations higher than 0.01% by weight.
Toxic Elements
In total 19 elements will comprise the new toy safety restrictions, including antimony, arsenic, barium, cadmium, chromium, lead, mercury and selenium.
Three types of materials are distinguished:
Dry, brittle, powder-like or pliable
Liquid or sticky
Scraped off toy material
Nitrosamines/nitrosable substances may not be used in toys for children under 36 months and in toys intended to be placed in the mouth.
Chemical safety assessment under 2009/48/EC
Manufacturers have to get details of the materials and substances used in their toys' BOM (bill of materials) or BOS (bill of substances). A safety analysis of these materials/substances needs to be made. This includes the identification of the various potential hazards that the toy may present and an assessment of the potential exposure to them.
Keywords: