Purchase Process
Tools to select suppliers at the 2015 HKTDC Houseware Fair – 30th Edition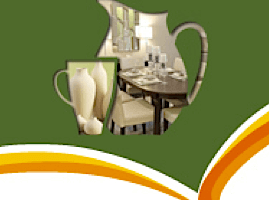 The Hong Kong Convention Center is welcoming a very special event: the 30th annual HKTDC Houseware Fair in Hong Kong, taking place on April 20th until the 23rd. Manufacturers, services providers, including third party inspection companies, will attend this event. It is the perfect time to meet regular suppliers and a chance to generate new business opportunities. Here are some tools to select suppliers at the 2015 HKTDC Houseware Fair.
The 2015 HKTDC Houseware Fair program
A very wide range of houseware products will be presented by suppliers such as: Art & Craft Items, Hardware & DIY Products, Artificial Flowers, Healthcare Products, Babies and Children's Homeware, Kitchenware & Gadgets, Candles & Scent Sensation, Pet Supplies, Eco-Friendly Products, Furniture, Gardening & Outdoor Accessories, Wine Tools & Accessories, Testing / Certificate & Inspection Services and more …
Tools to select suppliers at the 2015 HKTDC Houseware Fair
During the fair, buyers usually take the time to look for the right supplier to manufacture specific goods. However, it is important to engage a face to face meeting to create a first impression with the suppliers.
After the fair, it is necessary to continue to investigate the potential suppliers identified: verifying the vendor's validity and checking free resources such as the vendor's black list are compulsory. There are plenty of other recommendations in the article "How to check the reliability of suppliers".
Following the first verification, the buyer will have a clearer idea as to whether it is a scam or a legitimate supplier. Afterwards, it is recommended one perform a factory audit. It is the last step prior to deciding whether or not to commence work with the supplier or to find a more suitable one. It will confirm all of the previous checks and it provides further information concerning the manufacturing process, infrastructure, and more.
Quality Control suppliers at the 2015 HKTDC Houseware Fair
Quality control can be performed in-house or by collaborating with a third party inspection company. Making the right choice depends on a number of different factors.
Quality control companies will attend the 2015 HKTDC Houseware Fair. The AQF team will also join, at booth 5E-E02. We will be available to discuss "More than Quality Control". We will also be on hand to share our know-how and experience in the houseware products industry.
And you: will you visit the 2015 HKTDC Houseware Fair?
Keywords: