Inspection Process
Rushed inspections: "No, your inspection can NOT be done today!"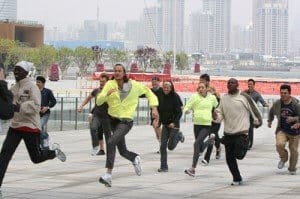 Rushed inspections
Recently, we have been seeing more and more clients requesting inspection.Most inspection companies claim to be able to set up inspections a few days in advance. In most cases, this works out fine, and it is enough time to coordinate with the factory.

ns next day or sometimes even same day! I won't even try to explain the logic in asking for an inspection in the same day if it is already 11 PM in China, but similarly how is a company to set up an inspection for the next day when it is the middle of the night (same day of inspection in Asia)?
Actually, setting up an inspection is not an easy task. Much time is needed to coordinate with factory, to set up travel for the inspectors and often also to set up lodging. Inspection companies also need to get written consent from the vendors before they visit. Some factories, who are more difficult than others, may cause unforeseen delays.
Beyond the above factors, booking late inspections is problematic since there are only a limited number of available inspectors on a given day. It is in the client's best interest to have the best inspector for their job and not to have to use an inspector from far away or possibly a freelancer. It is in the client's best interest to use a  local inspector, to keep the inspectors happy. Of course having to travel 4 hours each way to a factory in a day is not an ideal working condition, and doesn't lead to the best possible results. AQF is intent on making good working conditions and team building for our employees, which leads to happy and productive inspectors who we can trust and work with for years to come!
Allowing enough time to anticipate your work, ask questions and review specifications are additional factors to consider. Put simply, it is NOT in the client's best interest to rush an inspection order as neither the inspection company nor the factory will have enough time to prepare.
Booking inspections weeks (or even months!) ahead of time will allow for a much more reliable inspection and will allow for enough time to coordinate and prepare the inspector's checklist. Having realistic timing expectations is necessary to cooperate fully with an inspection company.
Keywords: