Quality Alerts
Independence Day in Bangladesh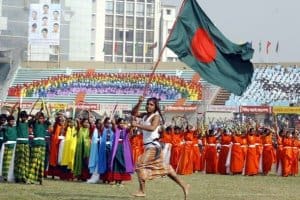 Just like in the United States on the 4th of July or July 14th in France, on March 26th in Bangladesh all businesses, trading houses, buying houses and factories will be closed for the Independence Day celebration.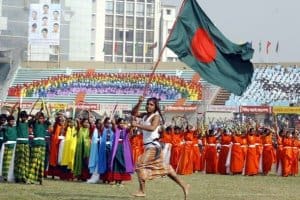 The Bengali celebrate independence from Pakistan, as they fought with Pakistan for almost 9 months, starting on March 26th 1971 (the day independence is celebrated) until December 16th, the day of the victory. The Bangladesh Liberation War was an armed conflict pitting East Pakistan and India against West Pakistan. The war resulted in the secession of East Pakistan, which became the independent nation of Bangladesh.
During this official holiday, the people gather for traditional dances, parades, marches and pay tribute to the memory of the 3 million people who laid down their lives for the sake of Bangladesh independence. Like any gathering in Bangladesh, the scenes are full of colors and joy!
Besides all Friday's our team is also NOT working during all official holidays in Bangladesh, check here to see the list.
On the occasion of the 40th anniversary of Bangladesh Independence, "Le Bangladesh à Paris" will present contemporary art and culture of Bangladesh in the city of Paris.
» Photograph exhibition presenting Bangladeshi contemporary photographers
From 31st March to 30th April 2011
Venue: Gallery of Fondation Alliance française, Paris, 101 boulevard Raspail 75006 Paris
Open from Monday to Thursday from 8.00am to 8.00pm and on Friday from 8.00am to 6.30pm
More information about events related to the independence day of Bangladesh:
www.fondation-alliancefr.org
www.citedesartsparis.fr
Keywords: