Quality Alerts
Team building in China: Humans come first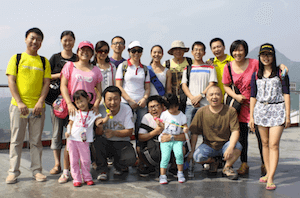 Team building is the key of the success of an organization. Humans are the only ones able to produce goods and provide services around it. Even though machines are doing a great work, there will always be someone behind to look after the job. Otherwise everything collapses.
For a stronger cooperation in the supply chain
When sourcing in China, the buyer deals with a long chain of persons: collaborators (trader, manufacturer, shipping agent, third party inspection company, etc.). By building up a relationship with each one of them he will win their trust, reduce misunderstanding, gain in flexibility and efficiency.
Team building in China: an old tradition
For the buyer to be served the best way possible it is also necessary that each collaborator works efficiently within its own organization.
Team building is an old tradition in China. Colleagues are used to gather for having lunch together for example. More recently, the habits are changing, day trips are organized with the respective families. The team building industry is booming in China. All kind of services are offered to reach the objective: get to know each other, develop a good working environment and become more efficient. Here is a quite interesting one.
Remark: team building between collaborator and client also exist in China. Most of us already participated to a lunch, dinner or karaoke party.
And you: do you also focus on building a team with your Chinese collaborators?
Photo: part of the AQF team with their family members during a day trip to an amusement park.
Keywords: