Testing and Standards
SVHC Import Regulations in Europe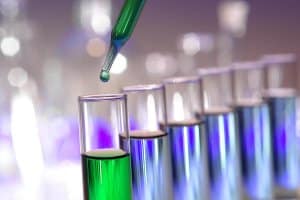 Following the adoption of REACH in 2007 and the success of the initial list of SVHC, the European Chemicals Agency (ECHA) has added 54 new substances to its Candidate List on December 19th 2012.
What are SVHC? What does this mean for you as an importer to the European Economic Area? How does ECHA recommend you to proceed?
SVHC are substances, which have been proven to seriously affect human health and the environment. The substances are collected in the Candidate List, comprising a total of 138 as of today. While the secretariat of ECHA proposes the substances, a Committee of all member states of the EEA needs to approve their inclusion on a case-by-case basis. As an importer you must be most concerned with which may release any of the banned substances during normal use.
If your particular use of a SVHC has not been registered yet, you must register it unless the net weight of all articles concerned is less than one tonne. This includes the elaboration of a technical dossier and safety report. In other cases, you must notify ECHA of the use of SVHC. A six month rule applies for all new SVHC. You must also communicate the use of such substances proactively to your supply chain. Should a final customer request information, it must be provided free of charge within 45 days. The restrictions of REACH (Annex XVII) apply.
The European Chemicals Agency proposes that you can use chemical analyses to certify that your articles are free of SVHC. However, this is a relatively expensive option as you will need the assistance of third party laboratories. Articles need to be disassembled and all materials tested independently for statistically representative results.
Therefore, ECHA recommends that you pro-actively request all necessary information from your suppliers. Since there are no standardised documents outside the EEA, you may request guidance from any third party quality control service provider. In ECHA's words: "The success of a company in obtaining information on substances in articles will largely depend on whether it has a quality management system in place or not. Quality management systems can include product tests performed in-house, supplier audits and third party certifications".
Keywords: