Purchase Process
Supplier requirements for a corporate social audit based on SA 8000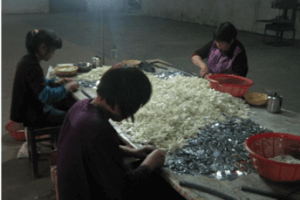 The corporate social audit, most commonly called social audit or CSA, is suitable for buyers interested in verifying if the factory of interest respects the social rights based on the SA 8000 standard. For a reliable social audit, we should get a clear view of the audit scope and supplier requirements for a corporate social audit based on SA 8000.
Audit scope for Corporate social audit based on SA 8000
The purpose of the CSA is to check the factory's social accountability management system based on the standard SA 8000 and local laws requirements. The audit scope covers:
Underage labor
Forced labor and prison labor
Environmental health and safety
Fire protection
Freedom of association and right to collective bargaining
Discrimination
Disciplinary practices
Working hours
Wages and compensation
Welfare
Supplier requirements for a Corporate social audit based on SA 8000 – Prior to the social audit
To ensure the good proceeding of the corporate social audit, the supplier should be informed that the documents below need to be prepared in advance for the auditor:
Business license
Export license
Products certificates if any
ISO9001 & SA8000 certificates if any
Environmental Certificate if any
Fire certificate
Other Certificates if any
Organization chart
Employee's records
Major manufacturing machines & measuring equipment list
Quality Manual and Procedures
All suppliers are well informed prior to the social audit date about the audit scope. They are also strongly invited to provide full cooperation during the audit: showing the original documents required, leading the social auditor to visit all concerned factory areas.
And you: which additional requirements for a corporate social audit do you have?
This picture was taken during a Corporate Social Audit. The social auditor identified that there were missing the backrest to the chairs provided to the workers on the production line.
Keywords: