Quality Management
Supplier Quality Management system: selection criteria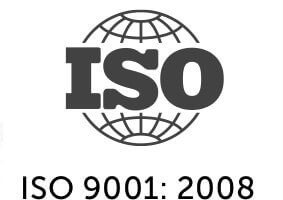 Today most of the companies in the world are implementing a proper Quality Management System based on the worldwide recognized international standard ISO 9001. This standard is used by all kinds companies, including third party inspection companies, who care about reaching their client's highest satisfaction. The suppliers' Quality Management Systems are one of the most important criteria of selection for a buyer.
ISO 9001:2008 and Quality Management System
The ISO 9001:2008 details a complete system of processes in order to have a proper Quality Management System that is focused on achieving your quality policy and quality objectives.
Supplier Quality Management System for a consistent service level
Before working with a supplier, one of the aspects to look at closely is the Quality Management System. The buyer should have the confidence that the company has an adequate QMS in place to provide a service that consistently meets its needs and expectations.
What does a Quality Management System look like?
This goes from the understanding of the clients' requirements, the purchasing management, the monitoring of production or service, to the realization of the required product or service and its delivery. This standard also describes the way the company should be organized internally in order to maintain a continuous improvement system and many other aspect related, directly or indirectly, to product or service quality.
The Quality Management System's role in an inspection company
For a third party inspection company the Quality Management system takes into account:
The process of order validation before the inspection, including the specifications review.
The capability to meet these requirements, if special equipment is needed and if inspectors are sufficiently trained to perform the inspection.
The existence of established processes and instructions to execute the service.
The monitoring of the inspectors on site.
Working with an ISO 9001 certified company which has a proper Quality Management System in place is an additional guarantee to be satisfied with its services.
And you: would like to know something else about Quality Management System of suppliers?
Keywords: