Quality Management
Supplier quality management in China: lessons learned database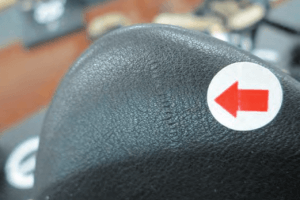 Part of good supplier quality management in China is the supplier's control of non-conformities and defects that may be encountered during production. Discovery sessions and corrective actions, also called "lessons learned" are commonly used tools in industries like automotive, aeronautical or food in order to strengthen and continuously improve quality control.
Supplier quality management in China: knowledge gained by experience
Here is how a corrective action plan may come to effect. The objective is to improve the process and product quality on other projects, for safer and more efficient work.
1st step: Spot the defects (ideally long before the customer)
Using for example a DPI or a PSI by a third party company or any other kind of inspection at the factory (IQC*, IPQC**, FQC***).
2nd step: Analyze and implement
The root causes of these defects should be analyzed, then corrective actions should be implemented
3rd step: Prepare a database
All the problems faced and lessons learned from should be listed in a database. Sharing it with the team is even better!
Before the lessons can be learned
When facing a problem, it is necessary to follow some important steps for the lessons to be learned:
Describe the problem in order to understand it clearly
Many people fail to describe the problems they face, and finally end up with wrong solutions
Why it happened?
To identify the root cause(s) of the problem
How can we correct it?
What can we learn from this problem?
Under a good supplier quality management, the lessons are fully "learned" only if others can learn from them.
It is important to share the lessons learned with all the people directly or indirectly involved in the product's quality: product design, industrial, production (manufacturer) and Quality teams, as well as outside actors such as a shipping company, for example.
Example of a good supplier quality management in China and lessons learned
Let's consider a buyer has found scratches on the products.
Understanding the problem: the scratches are always located in the same area and are due to contact with another material.
The scratch occurs during packaging process.
After analysis it was due to the packaging design.
To avoid it in the future we need to change the packaging design.
All this information is documented in a database together with all the other lessons learned.
For this specific case, the next packaging design will take into account this problem, even though it is done for a different project or by a different team.
Database of lessons learned
And you: do you already use a lessons learned database for a good supplier quality management?
*IQC means Incoming Quality Control: on raw material or component
**IPQC means In-Process Quality Control: on semi-finished goods
***FQC means Final Quality Control: on finished goods
Photo taken during a luxury shoe inspection, the main defect were scratches
Keywords: