Purchase Process
Maintaining the relationship with your supplier from afar: Communication & QC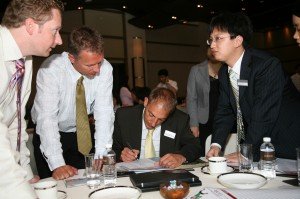 You hope to establish a long-term relationship with your factories by visiting China, and your face to face efforts have started to pay off. Yet, once you leave China and return home, there are many ways to create an even better relationship. Chinese manufacturers face a variety of issues, such as lack of workers, inflation, increase in general expenses, competition and new legislation. Because of these new issues, Chinese manufacturers are beginning to seek increased attention and cooperation with their foreign clients. Yet, once you return home, how can you maintain this cooperation and make sure the factory effectively carries out the necessary quality requirements?
After working with factories over a long period of time, the quality will by and large begin to gradually improve. However, constant effort is required to ensure each shipment is up to your standards. Don't leave anything to chance! Of course, we suggest that you send an independent third party into the factory to inspect the production process. By continuing to check up on your factory, you will enjoy various benefits, some of which are listed below.
By sending in a third party, the factory knows they can't cheat you, and won't try to cut corners. If you are clear about what you want, in turn, the factories will keep you updated on the production process. Don't leave anything unsaid! When all parties communicate transparently, the process is more efficient and cost-effective. It is also easier to add new projects, because the factory is aware of your general requirements. Inspections help to ensure that your company and the factory are growing together.
Over time, you can begin to discuss innovation. Each year, you can select two or three details that you want to improve, and the two parties can work together to come up with solutions. (Then you can even implement these ideas in any other factory you may work with!) If you have a strong relationship with a factory, you will be their top priority. They will spend more time and attention on producing your goods, and the quality will continue to increase. The factory may also offer you personalized service along with your order. This improved relationship can greatly benefit your results!
Clearly, maintaining a strong relationship with your suppliers is vital. But included in the communication with your factory are quality checks that provide important feedback that help the relationship evolve further. Maintaining clear and concise communication will help to strengthen further the cherished relationships with your factories.