Purchase Process
Sourcing fashion garment suppliers in Asia and other continents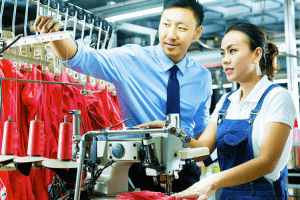 Asia is the current hot spot for all fashion garment buyers. High quality and low quality garments are purchased in this region of the world. Why are buyers sourcing fashion garment suppliers in Asia? What are the opportunities and where are they? Are there any other new markets emerging? What about the human rights acpect?
New trends while sourcing fashion garment suppliers in Asia
Currently all of the main manufacturing countries are located in Asia for sourcing fashion garments. China, India, Bangladesh, etc. are significantly far from the primary destinations of most global buyers. Then comes Vietnam, Cambodia and Thailand even though their production capacities are lower.
However the sourcing trend has been moving out of Asia over the past few years. Fashion retailers are now showing interest in markets located on other continents: Africa (Ethiopia, Kenya, Uganda) and South America (Mexico, Brasil, Honduras, Guatemala).
At the same time, Europe remains a potential fashion garment sourcing destination under particular ciscumstances: it quickly answers to specific needs due to a better understanding of the "western" mindframe. Additionally, the proximity to the main markets is also a factor.
The reasons for purchasing fashion garments in Asia
Garments manufacturing requires a lot of labors. In those countries labor capacity is high and its cost is one of the lowest. In China, for instance, the labor cost is between $500-350 per month for instance. In South east Asia, wages are lower, $130 on average.
Modern manufacturing process & production capacity
Retailers require high volume in a short period of time. The main manufacturing countries understand this need and have invested in technology to accomodate buyers, particularly in China and more recently, Bangladesh.
Logistic cost & supply chain optimization
Experience makes the difference, China is, by far, one of the most advanced countries, offering efficient and competitive logistic services. Chinese suppliers are also starting to offer a full service packages to optimize costs within the supply chain and reduce the delivery lead-times.
Countries such as Bangladesh set up a free zone to the European Union, to incentify foreign brands manufacturing in the country. The USA defined a trade agreement with Africa, via AGOA.
As a matter of fact, those countries have a long history of the garment manufacturing. They possess the know-how and have the facilities to produce all kinds of dress, pants, shirts, sweaters, etc.
Human rights issues
These countries have been known to be in violation of human rights concerning its workers; however, it always depends with whom the buyer chooses to work with. We always come back to the same topic, to source responsibly in Asia. It is necessary to audit the factories: this includes the technical audit and the social audit.
The social audits are specifically made to check that the international human rights are respected based on specific standards such as SA 8000, BSCI, WRAP or SEDEX SMETA.
Governments also play a role in ensuring that the human rights of workers, as outlined in the trade agreements, are protected. They put pressure via economical agreements such as the one USA defined with the Sub-saharian regions of Africa: African Growth and Opportunities Act (AGOA) which takes into account the labor rights improvement.
And you: which destination is the most suitable for fashion garments sourcing needs? How do you see the future sourcing trends?
Keywords: