Purchase Process
Source safely at HKTDC Toys and Games Fair 2015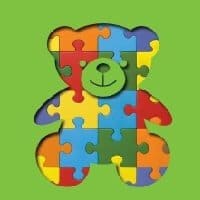 Following Christmas and New Year festivities comes the long-awaited HKTDC Toys and Games Fair 2015 for sourcing products and finding new potential partners. Last year HKTDC Toys and Games Fair has sent greetings to more than 40 000 visitors worldwide and for 2015 it should be even more! This 41th edition, is one more opportunity to get new potential collaborators able to answer to your needs in terms of products and quality!
HKTDC toys and games fair 2015 program
A wide range of product famillies will be exhibited during that fair such as:
Brand Name Gallery, Kidult World, Educational Toys & Games, Electronic & Remote Control Toys, Multiple Toys Products/ General Merchandise, Outdoor & Sporting Items, Paper Products & Toy Packaging, Festive & Party Items, Toy Parts & Accessories, Smart-Tech Toys, Soft Toys & Dolls, Video Games, Testing / Inspection & Certification and more …
As a matter of fact toys are among the most controlled products due to the fact that the main users are kids usually.  They require a close production follow up by performing inspections at different steps of the production but also laboratory testing. At the HKTDC toys and games fair 2015, various service providers will be present, including TIC (third party inspection companies) and laboratories.
The AQF team will be also present at the booth CH-D06 to discuss, share its know-how and experience in how sourcing safely and securing imports from Asia.
And you: will you visit the HKTDC Toys and Games Fair 2015 edition?
Keywords: