Quality Management
Third Party Quality Control & In-House QA?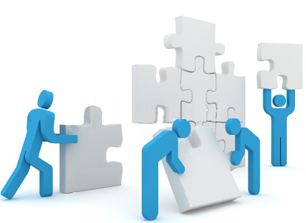 Many larger and more established importing companies have their own staff on the ground in Asia (as mentioned in a past article, Should you hire your own full-time inspectors in Asia). But even so, many of Asia Quality Focus' best clients have their own in-house staff in Asia.
Why should you consider an independent third party Quality Control company, even if you have full time inspectors?
You might have multiple orders at the same time and not enough QC inspectors to manage all assignments.
For some locations, it might be cheaper to use a third party quality control inspector local to the area rather than paying to fly someone from an other location.
Because it is important to rotate Quality Control inspectors in order to avoid too much acquaintance with the factory representatives.
Because it is often better to have an independent quality inspector in front of your factory as you want to keep a good relationship with them, when when there are quality issues.
Because sometimes it is good to double check the performance of your internal inspectors.
Because professional third party quality control companies offer liability on their work.
Because of the expertise needed on some specific products, Quality Control companies tend to have more technical expertise than buying offices !
Because outsourcing support functions: accounting, hiring, controlling, shipping etc has become a very common practice which normally allows importers to increase performance and save on costs.
Because whatever your business situation is (low season vs high season for example), the usage of an inspection company is scalable: You can use one as much (or little) as you need. If you have no QC to be done, there is no need to pay the inspector's salary, social insurance, housing fund or his manager's salary !
Clearly, the advantages of having a trusted third party quality control inspection firm on hand are many. While you may not have to use them frequently, having a reliable partner available in a time of need can save you considerable time and money !