Inspection Process
Role of the swatches for furniture inspection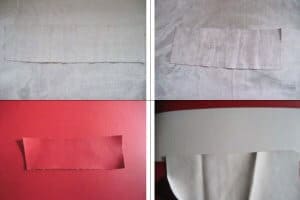 When performing any kind of inspection, it is always better to provide the approval sample to the QC inspector. It ensures a more reliable inspection result however in the case of the furniture, it becomes more complicate for the buyer to send the approval samples, they are usually too big and the cost of sending the approval sample is high. What are the solutions for the buyer then? Sending swatches for furniture inspection is the most suitable.
Sending swatches for furniture inspection
As furniture can be big and difficult to transport the best solution for the buyer is to send swatches. It consists in small pieces of material (fabric, wood… ) that are easy to be sent via international courier.
The swatches can be sent to the QC company or directly to the factory in a sealed carton to the attention to the QC company. This way the QC is sure to have the right information on-site to perform the inspection.
It is highly recommended to send also the swatches of all the accessories that should come with the product (handles, locks, ornaments, etc.)
Alternative solution: detailed order specifications
When the buyers does not have any swatch, he should carefully prepare its order specifications by specifying as precisely as possible the expected quality, finishing and colors by written.
For the colors, the most common is to refer to the pantone color number. The buyer can mention the one the closest to the color expected.
For material finishing and accessories, detailed pictures are necessary.
Some drawings also are needed, with the dimension of the furniture but also each accessory.
Detailed order specifications are useful if very complete otherwise it becomes more difficult for the QC inspector to make comparisons, thus to confirm if the goods are conformed. The inspection result can be affected.
And you: what is your experience about sending swatches for furniture inspection?
Pictures taken during a sofa pre-shipment inspection to compare the color swatches sent by the buyer with the sofas manufactured.
Keywords: