Testing and Standards
RoHS 2 Regulations in 2013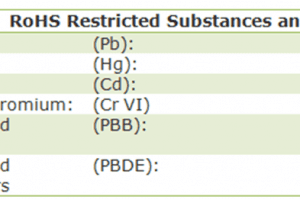 RoHS 2 regulations have been very important for the past 6 years since they were introduced in 2006. (Check out our past article about why it is important to have this lab testing done while importing: RoHS compliance: Put the odds in your favour)
This time we will talk about the new European Union RoHS Directive known as RoHS2, which was adopted by the European Council in 2011. The new directive attempts to address the issue of non-defined/non-approved/non harmonized compliance marks and reduce confusion by authorizing the use of the CE mark.
In brief, what is RoHS 2 Regulations (Directive-2011/65/EU)?
Updated version of RoHS
No additional substances have been added to the six currently restricted.
Inclusion of categories 8 (medical devices) and 9 (control and monitoring instruments) products in RoHS.
Changes to exclusions, exemptions procedure and conformity, including CE marking obligations.
RoHS does not require any specific product labelling, however many manufacturers have adopted their own compliance marks. Examples of the visual indicators in use today include explicit "RoHS compliant" labels, green leaves, check marks, and "PB-Free" markings. Chinese labels use a lower case "e" within a circle with arrows, which can also designate compliance.
Keep reading for more relevant inspection, sourcing and testing developments to come!
Keywords: