Inspection Process
Reliable inspection result and last minute order specifications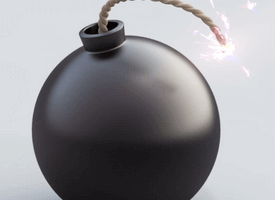 Detailed product specifications are paramount to sourcing in Asia, it is the only way to let the manufacturer and third party inspection company understand the buyer's needs and expectations. It takes time to digest the information and prepare a product specific service. Those specifications should be sent as soon as possible, and last minute order specifications or changes should be avoided because it seriously affects the reliability of the inspection result as well as the product manufacturing quality.
Role of the order specifications for a reliable inspection result
Any professional inspection company should use the order specifications to prepare a precise inspection protocol. By receiving it in advance, the person in charge has enough time to digest the information and prepare a good inspection protocol.
Without inspection specifications, an inspection result is very generic, less reliable.
The less a QC inspector knows about the order the more he will have to base his judgment on the common sense which can be very different from one person to another.
Reliable inspection result and last minute order specification changes
When last minute order specifications are sent or changed just before the inspection and after the protocol preparation, the buyer takes the risk that these changes are not taken into account. Usually time is missing to update it, thus the inspection is based on outdated information which directly affects the inspection result.
Buyers and quality managers can increase the reliability of inspections by complying with the deadlines outlined in the terms and conditions of the quality control service provider. In China, the deadline is usually one full working day before the inspection date however if it concerns small changes, they could be taken into account, it has to be looked on a case by case basis.
Warning!
Some inspection companies accept last minute order specification changes until the evening of the day before the inspection as a standard. This should set the buyer thinking: most likely, this company does not prepare any inspection protocol or they expect the local inspector to read and understand the order specifications while sitting on the public transport in direction to the factory which is not comforting.
And you: what is your experience of sending last minute order specifications to your quality partner?
Keywords: