Purchase Process
Reliability of the suppliers at the China fairs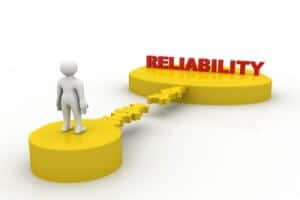 With the October fairs season coming, most of the buyers are looking forward to find new potential suppliers who are able to meet their current needs. Some buyers are even on site planning to confirm the details of their first orders. However besides the booth number, a few samples and the comments from the sales guy at the show…what do they really know about those suppliers? What is the reliability of the suppliers at the China fairs?
How are suppliers selected to exhibit at China sourcing fairs
Just about any supplier can exhibit at a show however some shows verify their exhibitors more than others (Global Sources for instance). At the end of the day, all the fair organizers make money by selling booths to exhibitors and the main qualification is the provision of a certificate of the company registration which is rarely checked by exhibitors and in China it's easy to even fake one.
Reputation, quality of products and reliability of the suppliers at the China fairs
While meeting suppliers at the China fairs, it is impossible to know the exhibitor's reputation, reliability or the quality of their products.
For instance, it is quite common for exhibitors to use samples from other factories as "their own" sample. Chinese suppliers tend to show samples as "examples of what they could make" rather than examples of what they "have made or currently make".
 At China sourcing fairs, all levels of product quality can be found, however the quality shown on the booth may be very different from the one that the factory actually manufactures.
How to check the reliability of the suppliers met at the China fairs?
A reliable supplier is a supplier able to meet the buyer requirements for cost, production lead-time as defined by the buyer's product specifications.
To determine if the supplier is reliable, it is necessary to do basic and affordable homework after the show, such as:
Free resources: some tips have already been shared on the quality control Blog to check if this supplier has been blacklisted in some database for example.
Factory audits: to check the factory size, manufacturing process, machinery, quality management system, etc.
Product inspection: to check after the order is placed if the supplier is following the quality level required and the respecting the product specifications defined by the buyer.
Get a deeper understanding by checking those vidéos: finding suppliers, evaluating suppliers,project management and quality control.
And you: what do you do to check the reliability of the suppliers met at the China fairs?
Picture from alphasandesh.com
Keywords: