Testing and Standards
Reliability of on-site tests of QC inspections vs. lab tests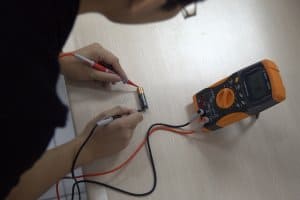 When we think about testing a product we often think about laboratory testing. However there is a wide range of different on-site tests performed during QC inspections. Are they as reliable as the ones performed in a laboratory? Which factors affect the reliability of on-site tests of QC inspections and how important are they?
On-site tests of QC inspections: when, where, who, how?
On-site tests are performed during product inspections at the factory or warehouse. Most of the time, the QC inspectors bring the small tools and performs the tests however, depending on the equipment and buyer's requirements, the inspector may only witness the tests. And in case the on-site tests require the use of large equipment, the supplier always provide them.
Reliability of on-site tests of QC inspections
When performing the tests on-site, climate and environmental conditions differ between factories and days. This introduces some variance in test conditions, which influences the result.
When using the factory equipment, it leaves room for manipulation or insufficient maintenance, affecting the reliability of on-site tests. That's why QC inspectors usually report the date and official seal of the last calibration.
On average, the on-site tests of QC inspections are good enough to provide information about quality and serves as due diligence.
Liability of laboratory tests at notified body
Product tests performed at laboratories always follow the same standards. The environment, including temperature and humidity should be perfectly controllable.
The laboratories equipment is calibrated and checked regularly. Nevertheless, most of them try to minimize or refuse any liability in case of claims.
On-site tests vs. laboratory tests
On-site tests of QC inspections serve as a last check and reference for the buyer. The reliability hugely depends on the equipment provided.
Laboratory tests serve as the most reliable quality check in a controlled environment and for meeting import regulations.
And you: do you have any questions regarding the reliability of on-site tests of QC inspections versus laboratory tests?
Keywords: