Purchase Process
Relation between man-days calculation and AQL table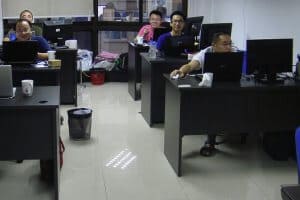 When analyzing the price competitiveness of a product sourced in Asia, the buyer should take into account the inspection cost measured in "man-days". This number is easy to calculate by understanding the relation between man-days calculation and AQL table.
Man-days calculation and AQL table
We all know the important role played by the AQL table during a product inspection. It is the main tool for all professional third party inspection companies. It defines the sample size for inspection.
Let's take examples:
For a basic consumer hardlines good, an inspector is able to check between 200 and 315pieces in a day.
For a basic consumer electronics item, an inspector can usually check between 125 and 200 pieces in a day.
For garment inspections the QC is able to inspect 80 to 125 pieces per day.
In the three examples above, the inspection cost would be 1 man-day. For sample sizes above the one listed, the inspection cost increases from 2 man-days and more.
Some other details to take into account in the man-days calculation
The man-days calculation is also based on additional criteria that directly influence workload during a product inspection and consequently the time spent to perform the inspection:
Product nature: above example is a clear demonstration
Work scope of inspection: in addition to the AQL the inspector performs other verifications such as workmanship check, quantity check, measurements, packaging, functionality test, etc. and any other on-site tests required.
And you: did you know the relation between man-days calculation and AQL table?
Photo of Steven from the AQF Operations team calculating man-days! :)
Keywords: