Purchase Process
Quality issues in manufacturing: negotiation with the supplier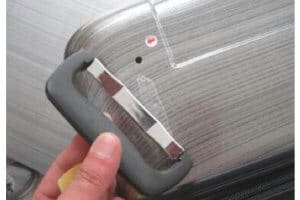 In addition to goods inspection, we often believe that a third-party quality control company could help to negotiate with the supplier some improvements on quality issues in manufacturing.
However we have to be careful: it might have negative consequences on the relationship with the supplier.
Importers and third-party company roles
As a matter of fact, the importer is the one who knows the best his supplier, who to talk to and how. He is the one that can find the right communication approach to reach its objective.
The third-party company is fully dedicated to quality control. Its role is to ensure that all the conditions are met to perform a good product inspection and to deliver a detailed final quality control report.
Quality issues in manufacturing: risks of negotiating through the QC partner
A quality control company lacks in bargaining power on the supplier since the commercial relationship is between the importer and the supplier. The third-party company is a so-called "neutral actor".
The business relationship should be kept neutral to avoid any conflict between the supplier and the quality control company. Indeed, the supplier could refuse to host the inspector in the factory during production and this is against the buyer's interest.
In general, buyers are dealing with a vendor who is in contact with the factory. The more intermediates are involved the bigger is the risk of misunderstanding. We all know how the "Chinese whisper" works: one passes the message to the other and the last person of the chain receives a message that is totally different from the original one.
As a conclusion, the direct negotiation with the supplier on quality issues in manufacturing is more efficient. It ensures clear communication, the control of the relationship with the supplier and it guarantees  a neutral position to the third-party company in the interest of all parties.
And you: How do you to deal with quality issues in manufacturing?
Keywords: