Inspection Process
Quality inspection of multiple references: what changes?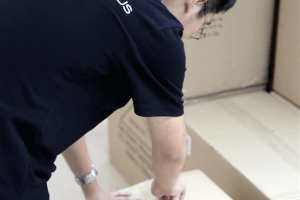 In one of our past articles, Checking Multiple Product Types in One Inspection, we explained the benefits of not mixing multiple products in one quality inspection. But, for further evidence, see below what steps in the process are or are not affected by having multiple product types checked at once.
Quality Inspection steps not affected
Inspection preparation and coordination
Traveling and introduction meeting
 Quality Inspection steps that may possibly be affected
Quantity check
Cosmetic/ AQL checks
 Quality Inspection steps that will definitely be affected
Review of specifications
Drawing of cartons and samples
Checking product specifications
Checking labeling and marking
On-site testing
Inspection reporting
Packing and unpacking
Clearly, beyond the oversights in quality that may occur from checking too wide an array of product types in one day, you must also consider the fact that each of the above steps will likely be affected, leading to significantly less time for checking each piece.
In order to ensure safe and effective quality inspections, make sure that you or your inspection agent has ample time to review the above points, and that you inspect different product lines in different days.
Keywords: