Purchase Process
Meeting Quality Control experts: Global Sources , April 2012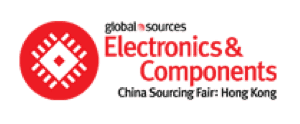 April is a busy month in Hong Kong, if you are an importer! As you might have read in other posts, Global Sources has organized several Trade Shows that help importers find suppliers in Asia.
Asia Quality Focus will be exhibiting at different Global Sources shows in Hong Kong this April:
The Electronics & Components show: from 12th to 15th Apr @booth #1F09, see more details here.
The Home Products show from 20th to 23rd Apr @booth #5B33, see more details here.
The Fashion Accessories show from 27th to 30th Apr @booth #5F38, see more details here.
Please let us know if you are interested in meeting at that time and discussing how we can assist your organization with our quality control solutions.
We will also be happy to introduce you to the China Sourcing Information Center(CSIC), a non-profit that we are involved with, that assists buyers sourcing from China. Stop at our booth to speak with one of our team or representatives from CSIC's other excellent sponsors, who together can assist in every step of your Asia sourcing!
We hope that we'll see you in Hong Kong!
Keywords: