Purchase Process
Using QQ International to Communicate With Your Chinese Supplier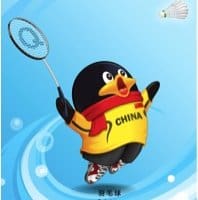 If there is one thing in China that Westerners have trouble adapting to, it is the way in which people interact. Trust is built over a long period of time, and long-term friendships are eventually established. This is why, in order to manage your factory efficiently, you must employ regular communication. To maximize your relationship with your supplier:
Communicate regularly
Use a common communication tool to track projects
Have a constructive relationship with the factory managers
Interact without being aggressive
Obtaining the plant manager's trust is not easy, but it will greatly assist in your buying process. There are now new online tools, other than Skype, that can facilitate instant communication with your Chinese employees. Using the QQ International software, you can connect with several different people in China. On QQ, which has an instant messaging system, you can divide your contacts into friends, colleagues and employees. You can share photos on QQzone, and also share music and discussions. There are several different groups on QQ that have various discussions, such as "China Sourcing." Your business can create your own group comprising of all members of the sales team, the operations team, etc.
This is a great tool to communicate with your Chinese supplier, as there are over 700 million Chinese accounts on QQ. In each internal "group," the businesses can exchange information, share work and ask for advice to respond to a client. QQ has become a reference tool, and can be used on computers and smart phones.
Improve Your Relationship With Your Factory
QQ software is a tool for sincere and instant communication with you factory. Typically, there is little room for Chinese suppliers to voice their opinions. By using the same social media platform as your producer, you can ask for live information about your products and the status of production and receive nearly instant responses.
A Tool to Enter the Correct Circles
For the Chinese, close friends are typically closer than they would be in the West, while strangers are more distant and unknown than in the West. Entering the QQ circle of communication is taking a step in the right direction. It puts you on a platform where the Chinese have the habit of speaking freely, and by being a participant, you will get more attention. With this social media engine cooperation will be stronger and your discussions will be faster and more consistent than with regular email. The instant interaction would allow you to make progress in your personal relationship, while improving your working relationship.
Moving Forward
After you get a good grip of utilizing QQ software, you can continue your efforts with Weibo, but not quite yet! While Twitter is censored in China, Weibo services (as Twitter's Chinese competitor) have over 200 million users. Weibo will soon launch an English version, and finally link the West with China through a social network similar to QQ!
You can download the QQ software here.