Quality Management
Quality control on High-risk items: Children's toys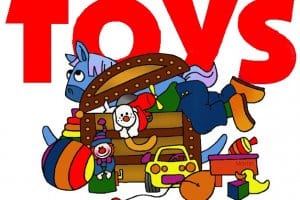 Quality control on High-risk items: Children's toys
When importing goods that will be used by small children, risk is at an all-time high. Accountability is on the importer if a child were to get injured or sick from using your product. Using proper precautions to secure your supply chain will surely save you down the road. Starting with a Factory Audit assessment is key to ensure that you are dealing with the proper supplier in the first place. Afterward, using Product Inspections and Laboratory Testing are a must.
Recently, I had a client importing plush stuffed toys and wanted to know what the defect standards followed were, and what steps they should take. Like I explained in the article, Major/Minor/Critical defects: what are they? , what qualifies as each defect varies from client to client, but in the case of stuffed toys, the standards are more stringent.
While a small hole of less than 1cm could be a minor defect on a piece of textile, in this case it would be considered a major defect. A hole of more than 1 cm would be considered a critical defect, as a child could easily pull out the stuffing and swallow it.
During a typical inspection of this kind of product, our inspector could perform the following checks:
Pull test on different parts and seams
Metal detection test
Internal stuffing check
These tests are of paramount importance, but you may wish to perform alternative tests outside the factory at a laboratory. It is common to check for lead, cadmium, and much more depending on the material type and your country's regulations.
As you can see, there are a lot of aspects to consider when sourcing such high risk products like children's toys. While you have many decisions to make, one that is not negotiable is the need for proper Quality Control.
Keywords: